Lord Wallace, Moderator of the General Assembly of the Church of Scotland, paid a visit to Granton Goes greener on 13th October. The article below is from The Church of Scotland website.
Moderator visits clothing recycling project at Edinburgh church
Published on14 October 2021
An Edinburgh church outreach project which encourages people to re-use clothing and footwear has saved more than six tonnes of items going to landfill.
Lord Wallace, Moderator of the General Assembly, said the Granton Goes Greener initiative sends out a "very powerful" environmental message.
He made the remark after meeting staff and volunteers at Granton Parish Church yesterday.
The Moderator was given an insight into the Share n Wear project which aims to reduce landfill waste by providing a wide range of predominately second-hand clothing and footwear for men, women and children.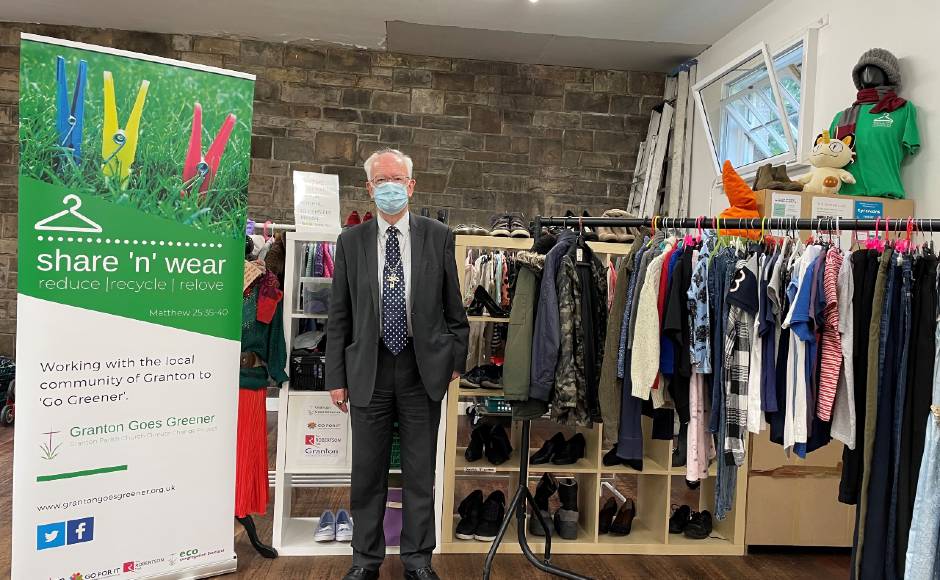 Donations are sorted, quality checked, ironed and put on display by a group of volunteers who encourage people to take what they need free of charge.
The project, which bears the motto "reduce, recycle, relove", is based in the West Hall and is currently open on Wednesdays between 3pm-4pm and Fridays from 11.30am to 1pm.
It provides a range of other free items such as sanitary products, toiletries, books and bread and rolls donated by a local bakery.
Green focus
Established in 2018, the project runs sewing classes to teach people how to repair clothes instead of throwing them away and replacing them unnecessarily and has saved 922kg of baked goods from going to landfill.
Anna Baran, co-ordinator of Granton Goes Greener, said: "The project promotes recycling and aims to help out people in the local community who struggle to make needs meet.
"We encourage people to wear second-hand clothes, make the best use of what they have and share what they no longer need with others, be it family members or neighbours.
"We collect bread from a local bakery that is not sold on the day and give it away to people in need and every week we save at least 7kg of bread and other bakery products that would otherwise be thrown away."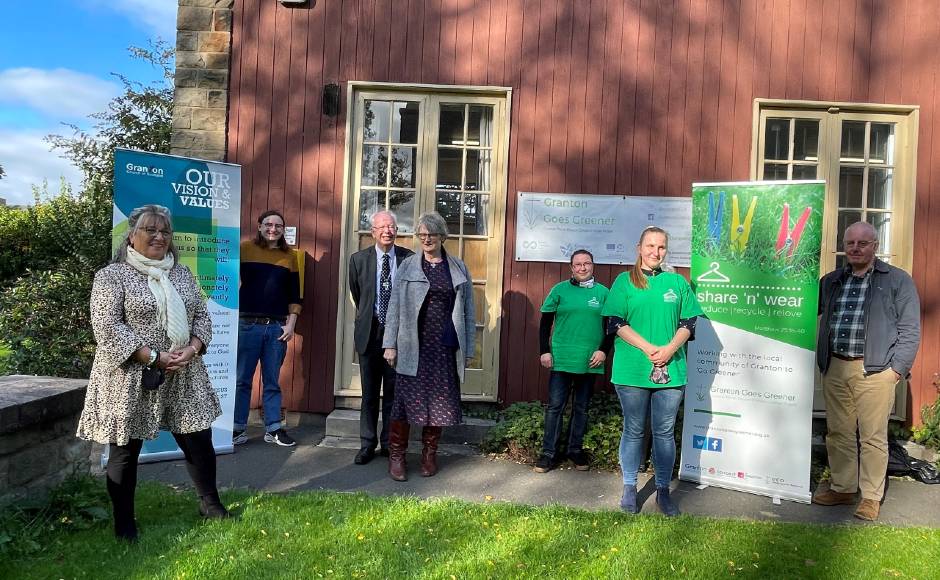 Ms Baran said the project, which adapted during the COVID-19 lockdown and provided home deliveries, is run by 10 active volunteers and about 80% of all items are secondhand.
She added that people are encouraged to get in touch to say that they want to make a donation instead of just dropping off bags of clothes at the church door.
Ms Baran said it was a pleasure to welcome Lord and Lady Wallace to the project, which is supported by a grant from what was formally known as the Church's Go For It fund and the Robertson Trust.
"It is great to be able to show the Moderator what we do and his visit was worthy recognition for the volunteers who put in a huge amount of time and effort into running the project," she added.
Lord Wallace said: "Granton Goes Greener is a tremendous initiative run by a committed and lively group of people.
"It is focused on recycling and reaching out to people in the local community to meet their needs.
"The environmental message around the recycling of clothes is a very strong one and I applaud staff and volunteers for their hard work."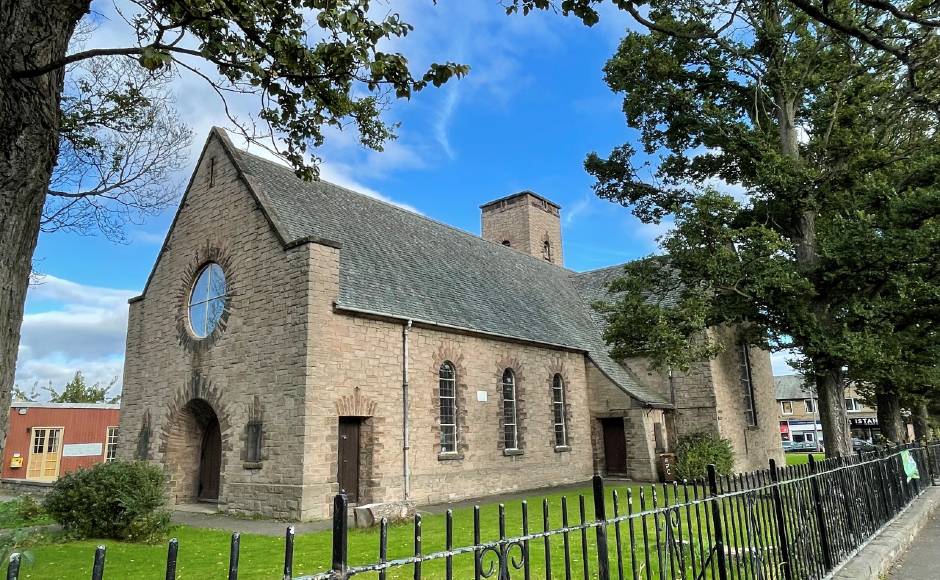 Granton Parish Church is part of the Eco Congregation network, a worldwide movement which helps churches make the link between environmental issues, Christian faith and demonstrating our own commitment to better stewardship of the earth's resources.
Church members across Scotland and further afield are gearing up for the 26th United Nations Climate Change Conference of the Parties in Glasgow next month.
They are pledging to join together in prayer and to take action for God's creation.
Congregations are preparing to play a crucial part in ensuring the event has a real and lasting impact on preventing or minimising the devastating effects of climate change around the globe.
The Moderator is currently on a Presbytery of Edinburgh visit.